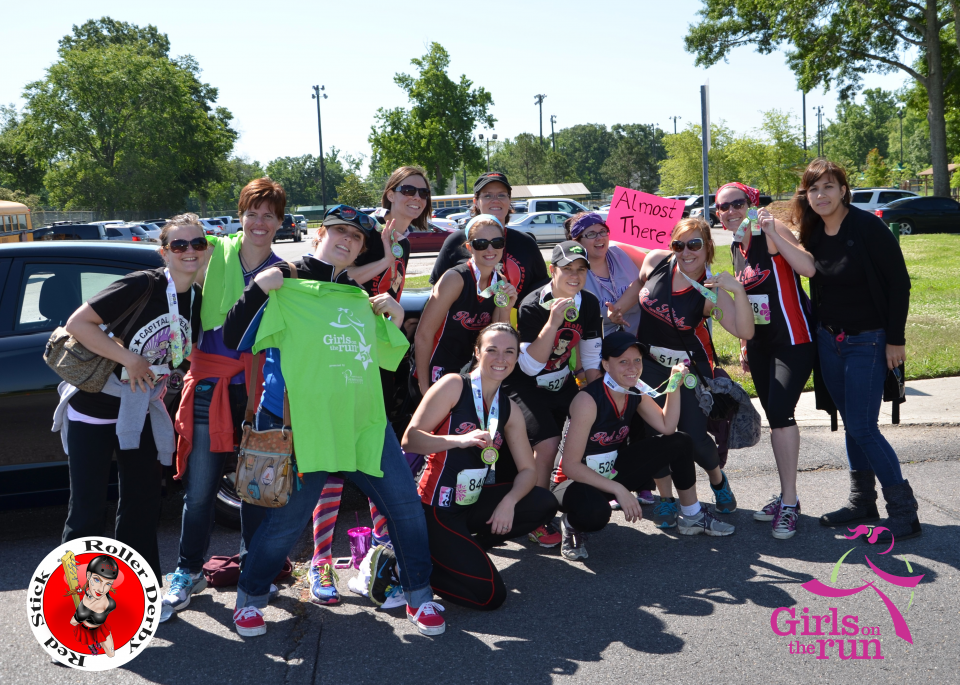 Saturday, May 4th, Red Stick Roller Derby headed out to the Pennington Biomedical Research Center to take part in the Baton Rouge chapter of the Girls on the Run's annual 5K race.  In case you're unaware of what Girls on the Run is, according to their website, their objective is:
"[T]o educate and empower girls at an early age in order to prevent the display of at-risk activities in the future. At risk activities include substance/alcohol use, eating disorders, early onset of sexual activity, sedentary lifestyle, depression, suicide attempts and confrontations with the juvenile justice system."
Your friendly neighborhood Red Stick Roller Derby league was very excited and honored to be on hand to run the 5k as individuals and with running buddies, and to volunteer at the cheer station to offer support and encouragement to everyone participating in the race.
Photos from the race can be seen below and on our Facebook page.
(more…)