Ever watched roller derby on TV or been to a bout and wondered, "Gee, what's it like?  I mean, is it as fun as it looks?"  Well, now's your chance to find out!  Yep, we're recruiting!
On June 4th, come be a flat track hero, Baton Rouge!  Red Stick Roller Derby's latest round of FRESH MEAT tryouts are here!  We're looking for both skaters and referees.  Could that be you (uh, yeah, probably!)?
Email us at info@redstickrollerderby.com to sign up!
When:  Tuesday, June 4.  7 PM
Where:  Leo's Rollerland (1717 Airway Drive, Baton Rouge, LA  70815)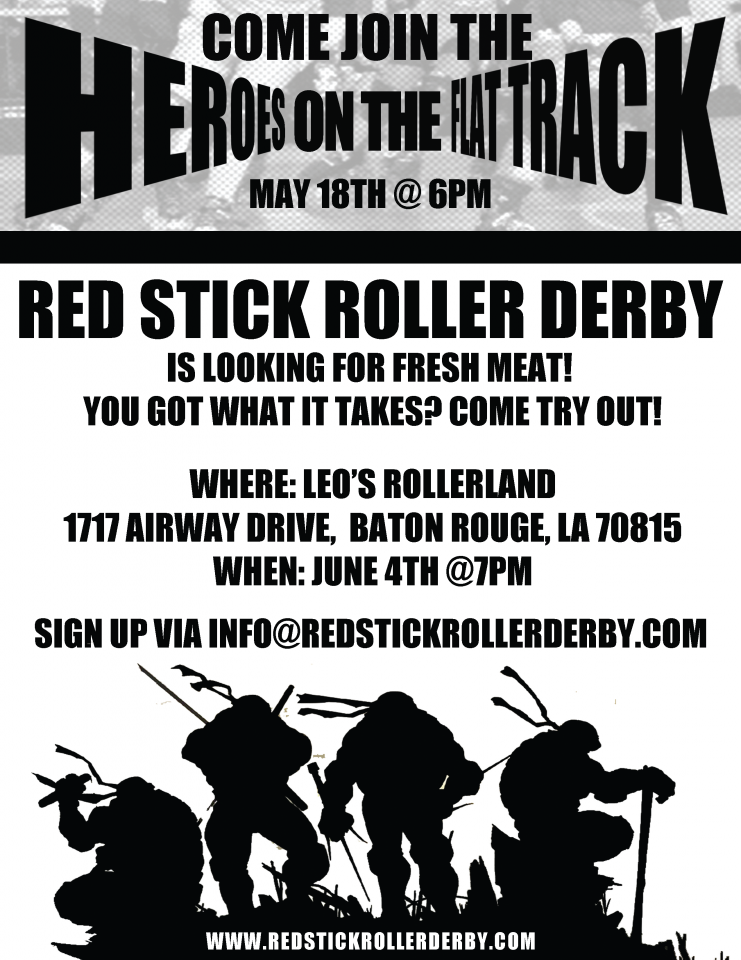 Need to get a better, up close look at roller derby action first?  Join us at Leo's Rollerland on May 18th for Heroes on the Flat Track.  Your Capital Defenders will take on Jacksonville, TX's East Texas Bombers.  Tickets are available now at BrownPaperTickets.com.