Greetings, ever-patient Red Stick Roller Derby fans!  The time has come to finally announce some of the important information for May 18th's Capital Defenders home bout.  Are ya ready?  Eh?  Eh?  Are ya?  Here we go!

All-female, full-contact flat track Red Stick Roller Derby action returns to Baton Rouge on May 18!  Join us at Leo's Rollerland as your RSRD Capital Defenders seek to defend the home turf of Baton Rouge against Jacksonville, TX's East Texas Bombers.
Join us for HEROES ON THE FLAT TRACK!
Doors open at 6 PM, with first whistle at 7PM.
Tickets are just $8 general admission, $6 with valid student ID.
Kids 11 years of age and under get in FREE with general admission ticket holder (one child per ticket holder)!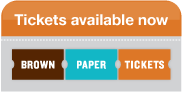 Tickets can be purchased at the door or BrownPaperTickets.com.
Make sure to RSVP on Facebook (and remember:  sharing is caring) HERE.
We'll see you at Leo's Rollerland on May 18th!